Real estate tips
Our tips to help you in your purchase, sale or rental project.
Real estate
investment tips
Many people choose to invest in real estate. This option is preferred to a purely financial investment because it seems less risky in the long run. For some people, it is sometimes more reassuring to own a physical object than a virtual sum of money. A house or an apartment is a concrete investment that can be passed on to loved ones.
Whether it is a purchase on plan or a construction, a new house need to meet the latest housing standards but is more expensive to buy. However, many financial and tax aids can take advantage of a new property purchase.
Conversely, old dwellings are generally offered at lower prices but often require renovation works or heavier maintenance to bring the premises into compliance.
New or old real estate
At the time of becoming a homeowner, one may wonder whether it is better to invest in a new or an old property.
Building your own property
Building a house is the dream of many people. It's a way to start a life project, to imagine your family growing up and to have a home that suits your needs.
Rental investment
The best rental investments are made on small surfaces. You will indeed have better chances of having a two-room property rented than a four-room one.
The six most common questions of the real estate market
Is real estate a safe bet?
It is very rare that a real estate asset loses its value overnight. However, it is impossible to predict if your property will gain or lose value over time.
Is there an ideal buyer profile?
Older buyers and executives inspire more confidence. Moreover, more and more candidates wait before carrying out their project in order to build up a personal contribution and to benefit from higher incomes.
Do banks accept your demands?
One thing is clear: banks are more and more cautious to lend. And yet, loan rates are down! It could be a sign of asphyxiation in which the real estate market is.
What type of residential real estate?
There are three main types of residential real estate, apartments, small townhouse with shared walls and detached single family homes...
Is it better to renovate one's property?
The buyer will undertake work according to his tastes and choices, especially regarding traditional properties. Indeed, he/she will not necessarily be inclined to pay more for a renovated property.
Where to invest?
An expertise is essential to choose finely certain areas, cities, and even neighborhoods. It is necessary to know exactly where to invest according to the economic, industrial, demographic and tourist attraction of every area.
Do I have to buy or sell first?
It all depends on your personal situation. Many criteria are to be taken into account, such as a possible mortgage loan still in progress. If you plan to sell before you buy, you may need to live in a rental property for a period of time. On the other hand, in the case of a purchase before the sale, if you have a loan in progress, you will have to take out aa special short-term loan called bridge loan, a solution that must be considered with caution and only if you have every chance to sell fast. If not, it may cost you a lot of money. Whether you chose to buy or sell first, you can take advantage of numerous agencies like for-sale taking in and putting houses and apartments up for sale online…
The main steps for building a house
Prepare your budget to build a house
Buy a terrain for you construction
Begin construction your house
Prepare your house plans with an architect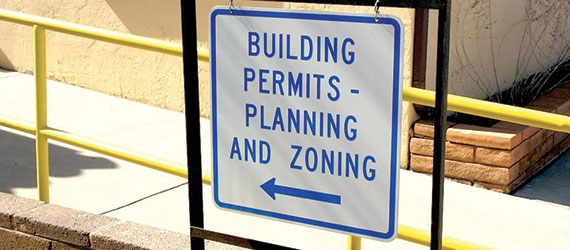 Apply for a building permits
Start a fresh life in your new home!
Why using a professional help is a good idea?
Today, finding the perfect home that suits his needs and budget is becoming increasingly difficult. Aside from the risk of being scammed, research takes a considerable amount of time if you plan to do the work alone without the help of a professional. That's why you have to contact a real estate agency so that it can help you in all the steps until the handing over of the keys. This is the only guarantee to find a home to your tastes and at a very interesting price without losing a lot of time.
Financing your real estate investment
Do you have your own contribution to buy a property?
Lenders like banks need to be sure of your financial strength. To this end, they require that monthly payments of credit do not represent more than a third of your income. Another very common condition is that you have a personal contribution equal to at least 10% of the transaction amount (which includes the price of the property, notary fees and other expenses).
Benefit from the competition between banks
From one institution to another, the criteria for granting a loan, as well as the conditions of the loan itself, can vary enormously. Some banks focus, depending on their current strategy, on attracting new customers and can make efforts by reducing rates. Conversely, some banks can pamper their own customers, but not be very attractive to newcomers…